Be in the know with your H2O!
Upgrade your water today with Culligan's new Aquasential smart RO drinking water system.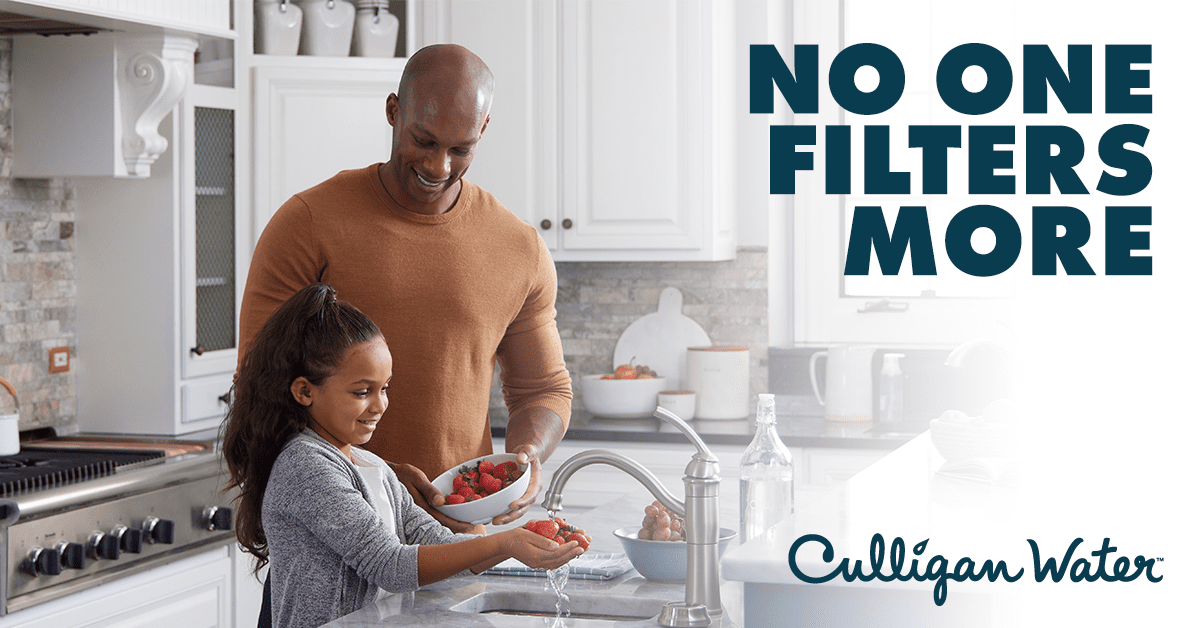 With a Culligan Aquasential smart reverse osmosis drinking water system, you have your own in-home bottled water machine. App-connected technology allows you to set water consumption goals, check system performance, track your environmental impact, calculate cost savings and get service reminders.
Benefits of the Culligan Reverse Osmosis Drinking Water System:
Significantly reduces 60 different drinking water contaminants
Offers a custom solution to your water worries with up to seven stages of filtration and 12 filter options
Provides safer water for just pennies a glass
Eliminates plastic bottle waste with continuous water
Keep your family happy & hydrated all season long with the new Culligan Aquasential smart reverse osmosis drinking water system. Start a 30-day free trial today!
Limited-time offer. Dealer participation varies. See dealer for details. Contaminants may not be in your water. ©2022 Culligan International Company.
Learn more about how you can have better water.
Latest
Blog Posts
Do you have hard water or poor water quality? Find out with our free water test from your local Culligan
Don't wonder what's in your water - your local Culligan Water expert can tell you! Claim your free water test
We love Culligan. Very friendly and they bring us our salt. They are the best !!!

John Krauss
- Culligan Customer