You Choose the Schedule, We'll Do the Heavy Lifting
Water and Salt Delivery From Culligan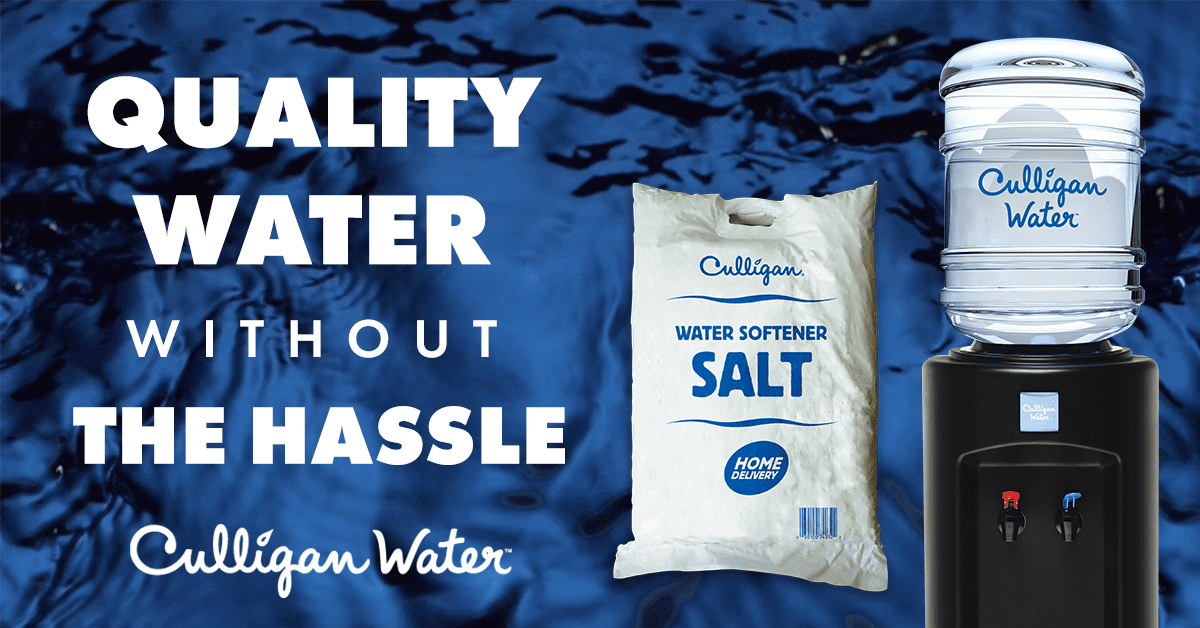 Benefits of Culligan Bottled Water Delivery:
Culligan offers several different types of bottled water to suit your preferred taste – including reverse osmosis filtered water, spring water and more.
Our reverse osmosis purification process reduces up to 99 percent of contaminants.
Your empty bottles will be picked up and recycled every time you receive a new delivery. Plus, we customize the delivery frequency to your unique water usage and household or company size.
Water bottle changes are a breeze with our patented Culligan Care Cap™, which makes the bottles essentially spill proof.
Benefits of Culligan Salt Delivery:
Never worry about running out of salt and lugging those heavy bags to your basement. Culligan places the salt right into your brine tank on the scheduled delivery day.
Softer water results in softer laundry, easier cleaning and more hydrated hair and skin.
Your Culligan Water expert will ensure your water softener salt is the proper grade and type for your system.
Salt delivery requests can be automated when using select Culligan HE systems, which alert your Culligan Water expert when salt is needed.
Get quality water without the hassle thanks to Culligan's bottled water and salt delivery services. Contact your local dealer for pricing details. Culligan of Lansing is currently offering bottled water coolers for $6/month— with water starting at $5 for 5 gallon!
Limited-time offer. Dealer participation varies. See dealer for details. Contaminants may not be in your water. ©2021 Culligan International Company.
Learn more about how you can have better water.
Latest
Blog Posts
Get answers to common questions about America's public and private water systems.
Are Water Treatment Systems Worth the Investment? Many homeowners turn to water treatment systems to improve their water's quality and...
Awesome crew. Super friendly and easy to work with. Deliverey was way better than I could have ever expected.

Phil Spicer
- Culligan Customer